Light of Work is fully manageable from multiple devices, here you can download the application for your devices




Light of Work is fully manageable from multiple devices, here you can download the application for your devices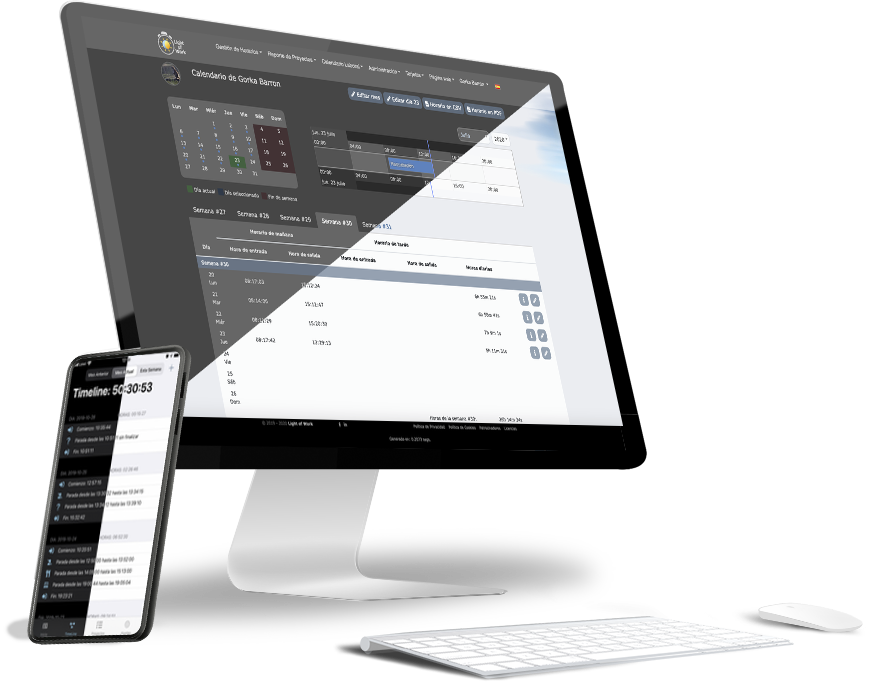 Light of Work is available for all mobile and desktop platforms.
In addition, from the web panel you have access to all the administration, without having to install anything.
And if you want to make the signing automatically. You can use any of our applications. Light of Work is available here to download.
The best free sing up app. Start using it completely free of charge through the web panel. Or you can download Light of Work for free from official platforms:iOS iPhone, android, Mac y Windows.




With which you can also keep up with absences, vacations, the hours you invest in the different projects / tasks you do. Who's online, who's on the break, and where each employee is.
A record of the hours is also kept, which can be printed and signed by the worker, thus complying with the provisions of the law. Plus an excellent free HR program.
Adaptable to any trade, activity and service. Being able to create different headquarters and offices with their own peculiarities, administrators and employees in an unlimited way.